Free Community Health Services
Improving the Lives of the Uninsured and Underinsured in Metro Detroit.
---
Primary Care / Internal Medicine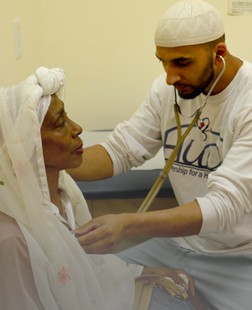 Primary care doctors are typically the first line of contact for patients; treating general health concerns, providing education, and writing prescriptions and referrals as needed. HUDA aims to bring primary care and specialized services to uninsured and underinsured populations in the Metro Detroit area. We provide preventative primary care services in a person-focused community health clinic, our goal is to make Michigan healthier.
The HUDA clinic has an in-house pharmacy that provides free medications to our clients. We try our best to refer patients to a low cost source for any necessary medications not available here.
Our Primary Care Services Include:
Health Assessments
Laboratory Services (blood work)
No Cost Pharmacy
Diabetes Screening & Treatments
Diabetes Education Program
Cholesterol & Blood Pressure screenings
Health Education and Resources
Nutrition Education
---
Ophthalmology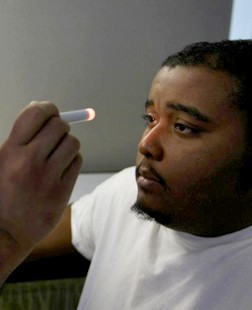 Vision screenings is an effective method to identify children or adults with visual impairment or eye conditions that are likely to lead to visual impairment. We perform screenings in-house and then provide referrals to low-cost local ophthalmologists as needed.
Our Vision Screening Options:
Glaucoma Screenings
Cataract Screenings
Macular Degeneration Screenings
Referrals to specialists
More vision services coming soon!
Our Ophthalmologists:
---
Dental Services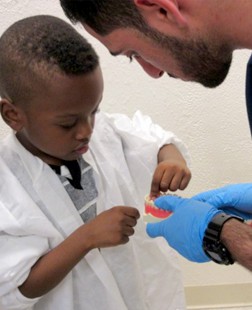 We now provide general dentistry services in our location, many people wait to have necessary dental work done because they don't have insurance, however small dental problems can quickly become incredibly painful if left alone. Come in to HUDA for cleanings, fillings, and exams to keep your teeth healthy and receive a referral to a specialist if needed.
Our Dental Services Include:
X-Rays
Deep Cleanings
Composite Fillings
Tooth Extraction
Referrals to low cost dentists as needed
Our Dentists:
Shakeel Niazi, D.D.S.
Ahmed Allam, D.D.S.
Asmaa Abdel-Salam, D.D.S.
---
Mental Health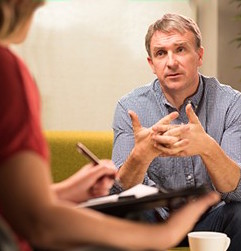 We have psychiatrists on staff along with our licensed social workers to provide therapy and treatment for a wide range of mental health concerns. We offer free counseling and treatment to veterans, homeless, uninsured, and the working underinsured.
Our Mental Health Services Include:
Prescribing psychiatrist on staff
Therapists on staff
Teen & Adult Counseling
Depression, Eating Disorders, and more.
Our Psychiatrists:
Saba Maroof, M.D.
Sabiha Omar, M.D.
Lamis Jabri, M.D.
Our Social Workers:
Cheryl El-Amin - Social Worker, L.M.S.W.
---
Podiatry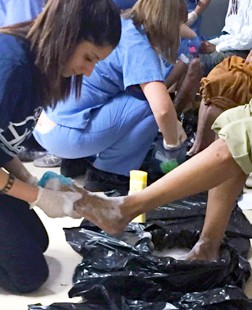 Our podiatry screenings started through our extensive work with the diabetic community, as a diabetic, regular podiatry screenings can make the difference between good health and bad. We have worked to educate our patients on the importance of diabetic foot screenings and have expanded to provide screenings and treatment for most foot related concerns.
Our Podiatry Screenings Include:
Diabetic foot checks & treatment
Screenings and treatment for common problems associated with the foot
Our Podiatrists:
---
New Patient Information
New patients are always welcome at the HUDA clinic, you can schedule your initial appointment on a Saturday by calling the office or filling out the contact form. You can also come for a walk-in appointment before 10:30 am any day that we are open.
Hours:
Tuesday: 8:30 AM – 2:00 PM
Wednesday: 8:30 AM – 2:00 PM
Thursday: 8:30 AM – 2:00 PM
Saturday: 8:30 AM – 2:00 PM
---
Our Volunteer Doctors:
Our Primary Care Physicians:
Nasser Ahmad, M.D.
Muzzammil Ahmed, M.D.
Syed Akbar, M.D.
Abdulrazak Alchakaki, M.D.
Ahmad Alsibai, M.D.
Mohammed Arsiwala, M.D.
Naveed Aslam, M.D.
Humera Athar, M.D.
Muhammad Azrak, M.D.
Amtul Bandagi, M.D.
Ali Berry, M.D.
Yari Campbell, M.D.
Farrah Hafeez, D.O.
Fasahat Hamzavi, M.D.
Wahed Ishaqsei, M.D.
Elena Jdanova, M.D.
Joel Kahn, M.D.
Usman Master, M.D.
Raafia Mir, M.D.
Ramla Moghul, M.D.
Muhammad Munir, M.D.
Wasim Rathur, M.D.
Ahmer Rehman, M.D.
Touseef Rehman, M.D.
Mohammed Rehman, D.O.
Mohamed-Iqbal Rouf, M.D.
Andrea Schrieber, M.D.
Zahid Sheikh, M.D.
Meiraj Siddiqui, M.D.
Rajeev Sudhakar, M.D.
Ammar Sukari, M.D.
Nabil Suliman, M.D.
Jukuku Tayeb, M.D.
Habeeb Yazdani, M.D.
Yousuf Siddiqui, M.D.
Irina Kapustina, M.D.
Danial Rashid, M.D.
Beena Nagappal, M.D.
Saqib Nakadar, D.O.