Free or Low Cost Medical Care for the Uninsured and Underinsured of Dearborn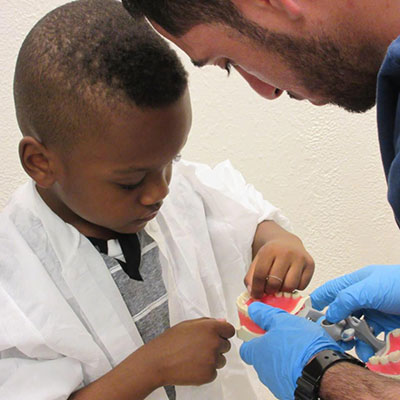 HUDA Clinic is a free health clinic providing primary care, dental care, mental health care, podiatry, and ophthalmology services for the uninsured and underinsured of metro Detroit. At the core of our mission is wellness. We seek to provide a holistic approach to our medical services by offering our patients education, prevention, and treatment to not only evaluate symptoms, but to also address core problems with our patients in order to create a healthier community.
The HUDA Clinic is able to address the medical needs of the economically disadvantaged through generous donations, physician volunteerism, and passionate student leadership. We are also well-connected in the community through partnerships with homeless shelters, non-profit organizations, religious groups, and the universities training Michigan's future health professionals.
---
New Patients
New patients are always welcome at the HUDA clinic. You can schedule your initial appointment on a Saturday by calling the office or filling out the contact form on this page. You can also come for a walk-in appointment before 10:30 am any day that we are open.
Hours:
Tuesday: 8:30 AM -- 2:00 PM
Wednesday: 8:30 AM -- 2:00 PM
Thursday: 8:30 AM -- 2:00 PM
Saturday: 8:30 AM -- 2:00 PM
---
Primary Care and Internal Medicine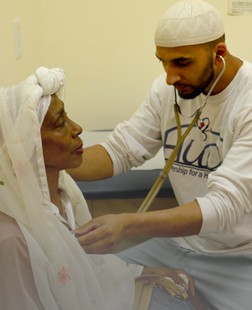 Primary care doctors are typically the first line of contact for patients; treating general health concerns, providing education, and writing prescriptions and referrals as needed. HUDA aims to bring primary care and specialized services to uninsured and underinsured populations in the Metro Detroit area. We provide preventative primary care services in a person-focused community health clinic in an effort to make Michigan healthier.
The HUDA clinic has an in-house pharmacy that provides free medications to our clients. We try our best to refer patients to a low cost source for any necessary medications not available here. Our primary care services include:
Health Assessments
Laboratory Services (Blood Work)
No Cost Pharmacy
Diabetes Screening & Treatments
Diabetes Education Program
Cholesterol & Blood Pressure Screenings
Health/Nutrition Education & Resources
OB/GYN & Specialist Referrals
visibility Ophthalmology
Vision screenings is an effective method to identify children or adults with visual impairment or eye conditions that are likely to lead to visual impairment. We perform screenings in-house and then provide referrals to low-cost local ophthalmologists as needed.
Glaucoma Screenings
Cataract Screenings
Macular Degeneration Screenings
Referrals to specialists
Our Ophthalmologist:
search Podiatry
Our podiatry screenings started through our extensive work with the diabetic community, as a diabetic, regular podiatry screenings can make the difference between good health and bad. We have worked to educate our patients on the importance of diabetic foot screenings and have expanded to provide screenings and treatment for most foot related concerns.
Diabetic foot checks & treatment
Screenings and treatment for common problems associated with the foot
Our Podiatrist:
View full list of health services
---
Community Outreach and Health Education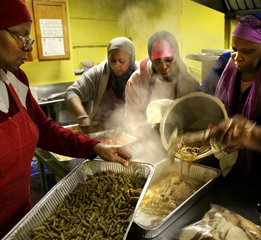 HUDA Clinic has expanded from its humble beginnings in the Muslim Community Center in 2004 through the help of dedicated volunteers, partnerships with local organizations and hospitals, and generous donations.
We focus on educating our clients on important lifestyle interventions and vital health and nutritional information. Working with the community through health fairs and local events allows us to bring this information to more people.
We are thankful to our our patrons for helping us provide free healthcare to the Dearborn area.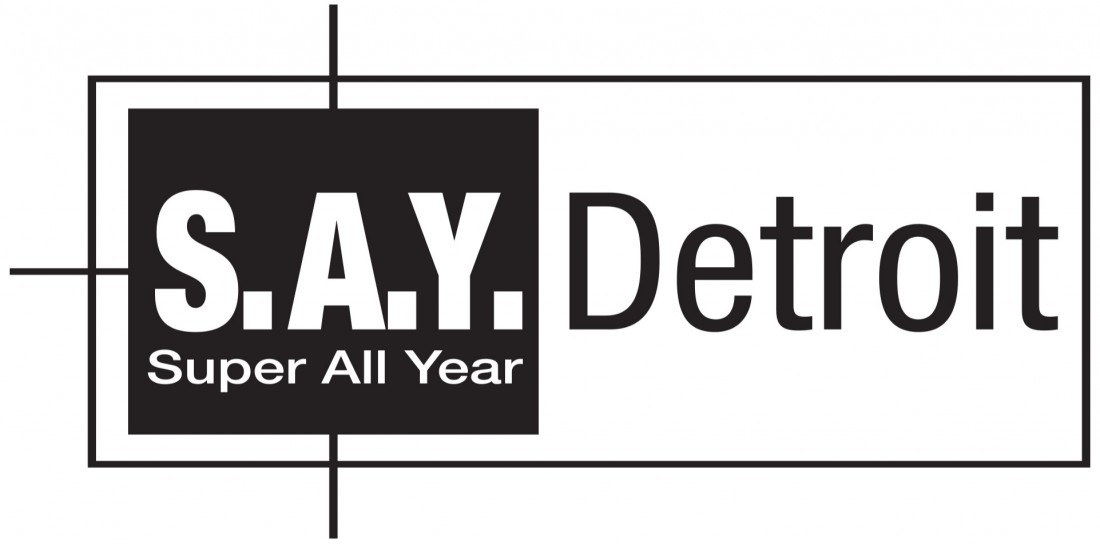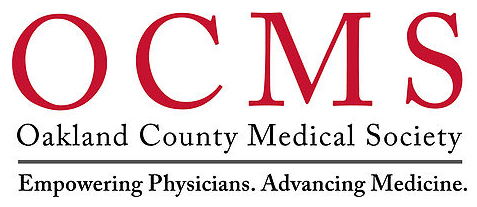 It takes a great deal of financial support and manpower to offer the type of medical care, prescriptions, and resources we provide free of charge to our patients. We could not do what we do without generous support from our community. Please consider supporting the HUDA Clinic as we move forward in our mission to serve others and improve lives in the city of Detroit - donate today!
---
If you are uninsured or have insurance but are struggling to pay copays and fees, stop by HUDA Clinic in Detroit today or request an appointment by filling out or online form!